I recently attended a Publicity Club of Chicago luncheon where I was able to listen to top Chicago business reporters discuss what they are looking for from PR professionals and how they could best approach getting clients covered. In this digital era, publications aren't just competing with other publications, but bloggers and social media influencers as well. Knowing that reporters are hungry for new stories, put the time and effort into crafting your pitches and remember that media is earned and should not be taken for granted.
Below are some basic etiquette pitching tips based on the information the panel shared:

1. Reach out to reporters early in the morning
Reporters must get their materials submitted to the publication at a specific time every day to meet their print deadlines. Pitching a good story to a reporter early in the morning increases the chances of receiving a response since they are planning what they will be working on for the day. If you try to pitch a story in the afternoon, they likely have already decided what they are going to cover and are now focused on the deadline.
2. Personalize your pitch
"Look into the reporter and the publication to make sure the pitch fits," said Mark Karlinsky, editor at Chicago Daily Law Bulletin. Reporters instantly know when the pitch isn't customized and if you just emailed the first publication contact you saw. Use subject line personalization, reference other articles they've written recently and explain why you think this story will benefit their audience.

3. Pitch a story, not a press release
How useful are press releases? Something that the panel of reporters agreed on is that a good reporter will not just publish your press release word for word. AdAge Reporter, Jessica Wohl, shared that "press releases are helpful for information and fact-checking, but the best stories are not fed to reporters." While your press release should provide all the details about your announcement, your pitch is really what will let them know why they should pursue the story.

4. Prep executives to talk to the press
"If you are pitching a story, make sure your source is readily available for an interview," said Lewis Lazare, reporter for several Chicago business journals. There is nothing more frustrating to reporters than being pitched a good story only to find out they can't get a hold of anyone. As PR professionals, it is our job to make sure our senior management client contacts are aware that someone could be calling them shortly after the pitch is sent. If the appropriate contact can't get to the phone right away, be prepared to share alternative times for a reporter to call back.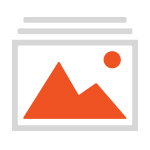 5. Include all relevant materials in your email pitch
Reporters receive hundreds of emails and story pitches every day, so try to do as much of the work for them as you possibly can. In the initial email, attach all the relevant press information and supporting images. It's also best to paste the press release into the body text of the email so the reporter can read it right away without having to download the document. This process is more efficient as it eliminates the need for a reporter to reach out for materials and then have to wait for a response.

6. Be cautious with your follow-up
As mentioned, reporters are aiming to meet a deadline, therefore, they cannot respond to every email that gets sent their way. If you haven't heard back from them, it is suggested to send a follow-up email before picking up the phone. No reporter ever wants to hear: "Did you read my press release yet?". Of course, there are exceptions. Robert Channick, media reporter for the Chicago Tribune stated that "if there is a great story you are really passionate to tell, don't hesitate to call." Make a judgment call on how newsworthy your story is.
If you have any additional pitching tips that have worked for you and your clients, we'd love to hear them! Feel free to share them with us in the comments section below.