Welcome to the Experience Era
If you've ever questioned the difference between a product or service and a brand, the answer is simple: it's the people that buy them.
Products are purchased and services are used. But brands? Brands are remembered and promoted by consumers who have consistently positive experiences. "Customers define their brands," says Sheryl Pattek, VP, CMO at Forrester Research. "Every touchpoint makes a difference in how the brand is described and whether customers believe in the company's promise." For generations, brands were built by delivering the highest quality and performance. Today, they are built by delivering the best overall experience to the customer (which still includes quality and performance, so … no slacking!).
This means the role of the CMO is evolving. No longer responsible only for high-level marketing campaigns, today's Chief Marketing Officers are becoming Chief Experience Officers—taking responsibility for the entire, end-to-end customer journey to create compelling, personalized experiences. In fact, 86% of CMOs and senior marketing executives believe that, by 2020, they will own that responsibility.
Forbes Magazine contributor, Blake Morgan, asked top CMOs from various industries to share their insights on this new CMO renaissance: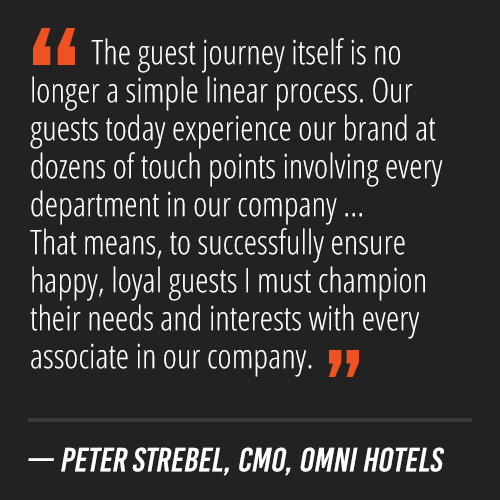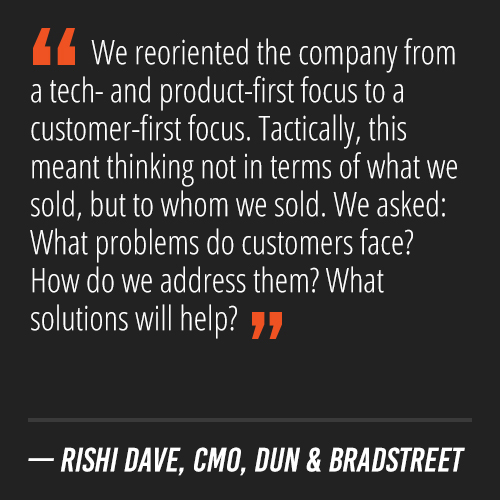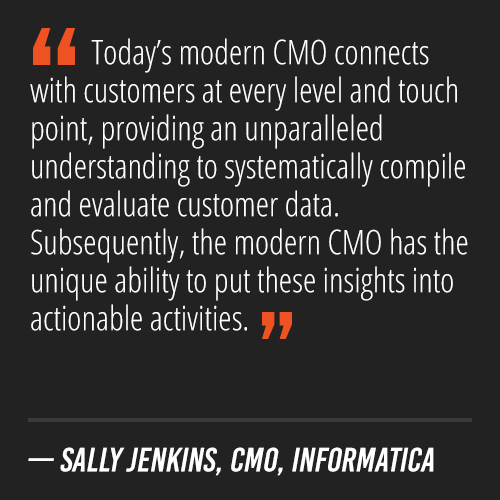 Know Your Customers
The ability to create the best possible overall brand experience is dependent on a deep understanding of our customers. And it all comes down to data. A 2016 report by The Economist revealed that the way we build brands is shifting—from focusing primarily on a single, unifying "big idea" concept to focusing on "big capabilities" driven by data and analytics. By gathering the usual data points—customer history, purchase behavior, location, preferences, devices—and combining them with an analysis of an individual's current and potential value to the brand, we can distill that information down to what is called a single, best version of customer truth. Armed with that focused and unified truth, we have a valuable strategic resource that can be implemented, not just in the marketing department, but across every touchpoint organization to create a consistent, personalized and positive brand experience for our customers—and that's when the value exchange between customer and brand can begin.
Know Where and How to Reach Them
As consumer technology continues to evolve, expand and overlap, so does the role of data. Where it was once used to simply document the events of a customer-brand relationship, it now has the power to help determine it—to incite and inspire action. In a survey of 499 senior- and executive-level marketing professionals, The Economist asked about the top technology trends and marketing channels they expected to have the greatest reach and impact on their customers and organization in the near future.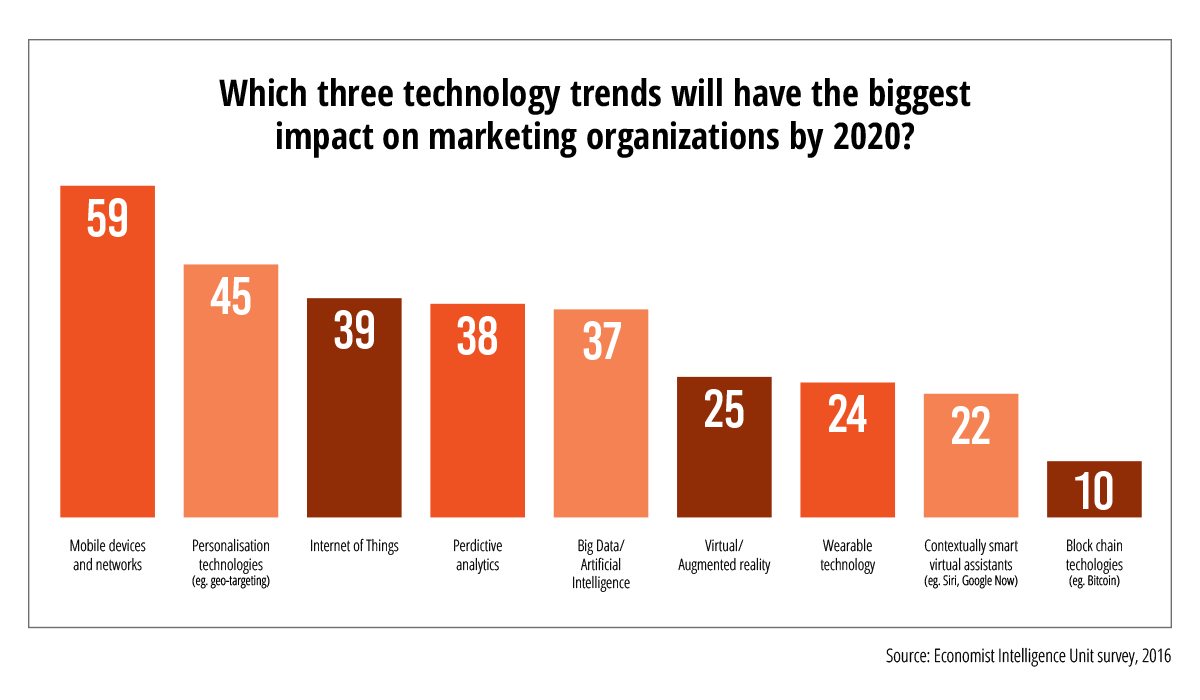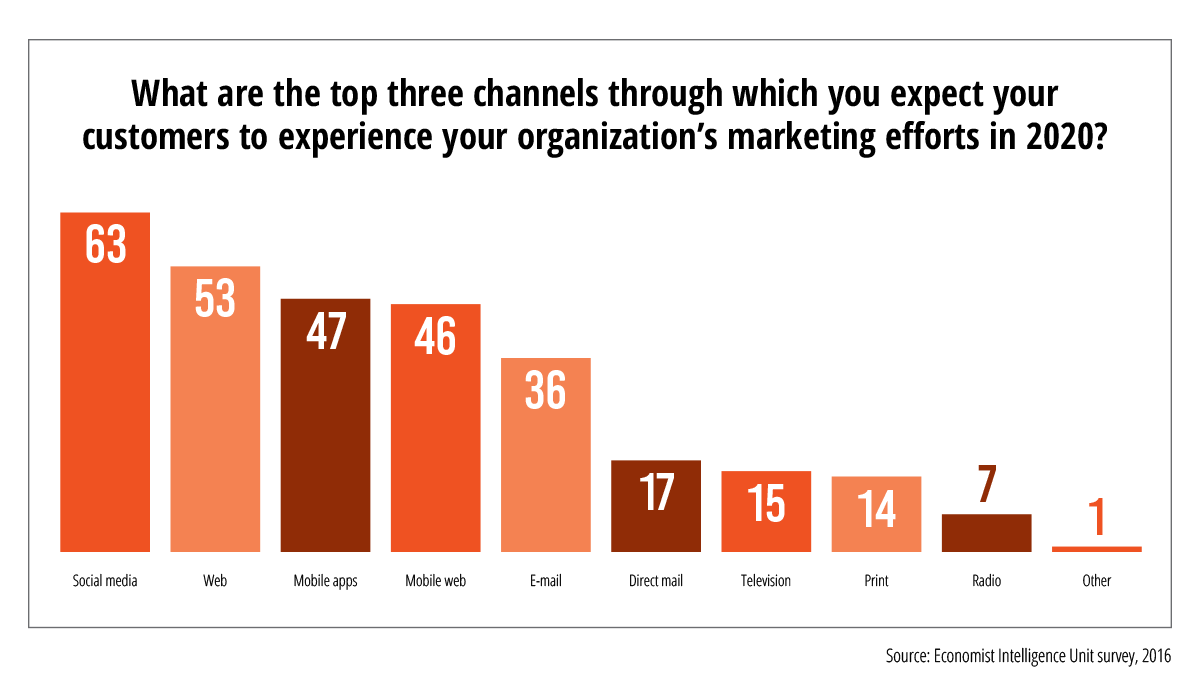 It's no surprise that mobile technology continues to provide the biggest potential for marketers, followed closely by personalization, or that mobile and social are among the top channels. This presents marketers with a unique customer focus — a nearly 24/7 opportunity to create experiences that connect with and influence customers wherever they go, and whatever they do.
A Final Thought
It's important to remember that, particularly in mobile, web and social channels, the odds are very high that you're interacting with well-educated consumers—those that have done their research and made the choice to engage with your brand. "You're no longer marketing AT people," says Kristen Lemkau, CMO of JPMorgan Chase. "You're influencing them in an environment where they've already had a chance to form a view." The customer-brand relationship has already begun, and it is now the responsibility of the CMO (nay, CXO) to maintain and build upon it. You have the data. Use it wisely.