If you've ever considered a creative way to grow your customer base or promote your company's brand, chances are you've contemplated running a sweepstakes. You're not alone. In 2009, companies spent $1.83 billion dollars running sweepstakes. If done successfully, sweepstakes are an effective way to achieve a marketing goal. So, what makes a successful sweepstakes?
Establish a Goal
Before spending that first marketing dollar toward a sweepstakes promotion, always consider the end goal. Why are you running a sweepstakes in the first place? For brand awareness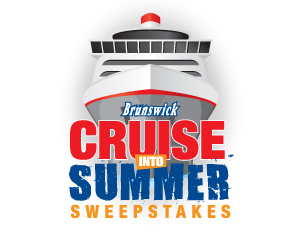 ? To grow your customer base? Introduce a new product or service?
At LoSasso, we are currently conducting a Summer sweepstakes for our client, Brunswick Bowling & Billiards. We set out establishing the following goals:
Grow the customer base for Brunswick's opt-in email campaign
Generate interest in Summer league bowling
Grow our Facebook fan base
To defray the cost of the sweepstakes, we also implemented bounce-back coupons for Sweepstakes entrants to redeem at their area Brunswick bowling center.
Monitor Progress
In a perfect world, always align your marketing goals with results you can track and monitor. We know it's tough to quantify things like "brand awareness," but there are always ways to account for sweepstakes' effectiveness.
With Brunswick, we looked at our sweepstakes' goals and knew we could track each one via an online submission form, bar-coded coupons, and Facebook fan growth.
Results So Far
Ongoing communication with stakeholders, especially when handling a marketing endeavor of high exposure like a sweepstakes, is critical. Whether working with an internal marketing team or an outside agency, timely status updates ensure the program is being monitored closely to address any issues.
While specific statistics are confidential, we're pleased to report:
Tens of thousands of sweepstakes entries
More than 1,000 inquiries for Summer Bowling Leagues
Several thousand new opt-ins to Brunswick's email database
Strong redemption of coupons at the bowling centers that will subsidize the program
Now What?
A sweepstakes should never occur in a vacuum. After your sweepstakes ends, make sure you have programs in place that can capitalize on the information you've obtained.
Brunswick already has an active email campaign that will now include the new members. We're anticipating a healthy Summer League bowling season and Facebook fans will now receive Brunswick's daily updates.
Thanks for reading, now click here to join the program!