Marketers live and breathe by a myriad of industry-exclusive terms and phrases. If you're new to the marketing industry, keeping up with them all can be daunting. Plus, abbreviated terms can make the challenge of learning this new language even harder.
Don't get stumped on essential abbreviated terms though! Here are 11 common marketing acronyms spelled out and defined.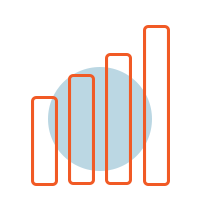 KPI
(Key Performance Indicator)
After understanding their goals, we help our clients define their KPIs. KPIs are measurable values that we use to evaluate and track the progress of goals. Potential KPIs could be leads, conversions, page views or social media followers.
CTR
(Clickthrough Rate)
Our digital team can easily find clickthrough rates, or the ratio of clicks received per number of impressions, using backend analytics. Important clickthrough rates we may track include how many people click on ads, how many people advance from one part of a website to the next or how many people open an email.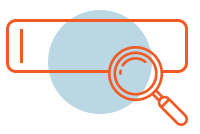 SEO
(Search Engine Optimization)
SEO is the common practice of optimizing elements of a webpage to improve where the page appears in organic search engine results. That means developing relevant copy—based on keyword research and client goals—to best answer a user's search query and identifying technical opportunities to improve the website's digital presence and user experience.
SEM
(Search Engine Marketing)
SEM culminates many of the various capabilities of our digital team, like keyword research and data analysis, and involves using paid efforts to improve a brand's presence on search engine results pages (SERPs).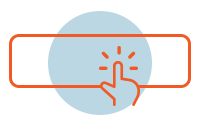 PPC
(Pay-per-click)
PPC advertising is a type of SEM, where the advertiser pays for each click one of their ads receives. PPC ads are used to direct traffic to a website and are often found at the very top of SERPs. Our digital team relies on a strong grasp of the creative and technical elements of PPC optimization to keep our clients ahead of the competition.
HVC
(High-Value Content)
Our account and creative teams are always brainstorming ideas for high-value content. It offers an audience a large amount of value by providing useful information or unique resources. These gated content pieces can take shape in the form of ebooks, case studies or even quizzes.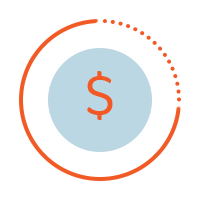 ROI
(Return on Investment)
As an agency, it's one of our main goals to help our clients increase their return on investment. ROI is a commonly used performance measure that evaluates the profitability of an investment. It's calculated by defining the amount of money generated per dollar spent on marketing tactics.
UX
(User Experience)
To understand UX or the overall online experience a customer has with a business, we have to step into the shoes of the user. This means having a solid grasp on the elements and digital experiences that impact everything from initial brand discovery and awareness to interaction, purchase and beyond.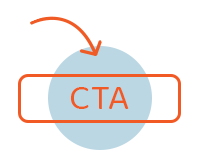 CTA
(Call to action)
Our team of copywriters are CTA-writing wizards. CTAs are words or phrases designed to prompt or encourage an immediate response from an audience. From social media posts to email newsletters, a CTA always comes in handy to help drive audience actions—and results.
CPA
(Cost Per Acquisition)
CPA helps us to measure the impact of our campaigns. It is the cumulative cost of reaching one customer on a campaign or channel level that leads to a conversion.
CMS
(Content Management System)
A CMS is a web application that makes editing and managing a website simple for non-technical users. They're key at helping our clients and internal teams add to and update website content, pages, contacts and so on without requiring complicated web coding.
Want to learn more marketing jargon? Check out our guide to marketing plan KPIs or the ABCs of KPIs!