Updated: 03/09/20
Is your list of responsibilities and projects growing? Do you struggle to remove items on your to-do list as quickly as you add new ones? Are you juggling more than any one person should? Then it's a good thing you have an agency partner to support you…right?
A good agency partner wants to help you shine. But that begins by setting them up with the information they need to succeed. Nobody knows your role, priorities, audiences or company objectives as intimately as you—it's your job to know them. But it's also your job to share that information. As obvious as some details may seem to you, they can help position your agency to better support you.
As you share information and increase your agency's workload, you'll also need to make sure your project management skills are up to par. Regardless of your industry or position, a successful agency partnership will require some level of project management like timelines, reminders for big deadlines, managing vendors and so on.
At the end of the day, any successful project comes down to a dedicated team though—and your agency is a part of that team. When the quality of your relationship with your agency partner grows, so will the quality of your project outcomes. Thankfully, we have a few tips for creating a long-lasting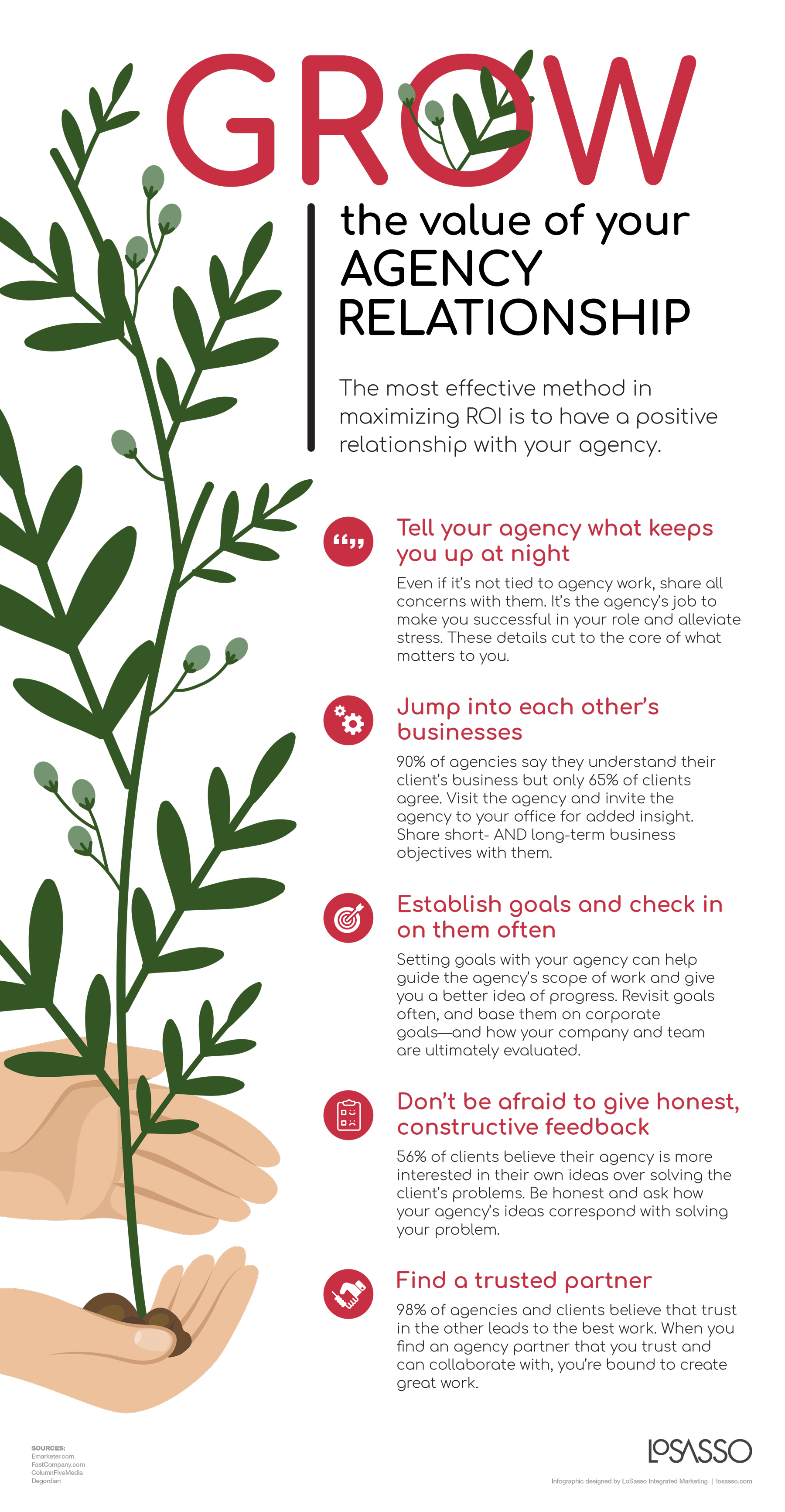 agency partnership.