Communication, responsibility and openness are the keys to being transparent. To cultivate a global audience and maintain an edge in marketing we need to create transparent experiences. We must go from meeting to exceeding customer needs and push our creative boundaries. Marketers build their reputations by creating content that is useful and staying connected to the consumer.
Breaking Through
Through thought leadership initiatives and focusing on delivering value, marketers need to create a different way of telling a story. For example, the fantastic idea of "Angry Birds" broke through the cluttered world of mobile apps and is now downloaded more than 1 million times a day. By engaging the consumers and empowering them to contribute their innovative ideas, marketers give customers the opportunity to be problem-solvers.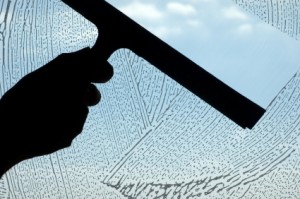 Communication & Branding
Communication, both internal and external, drives a brand.  "Employees are your most significant branding effort." (Roy Vallee, BtoB, 06.20.11, P. 24) Customer service makes information available to consumers and invites them to the decision-making process. When consumers are more knowledgeable about your company, they trust your judgment.
The essential idea is that by sustaining consumer loyalty and upholding transparency, we continuously build trust.
And we all know - "If you build it, [they] will come."