Agency life and work cadence is nothing short of organized chaos, or perhaps just chaos. So, when the first meeting invite or discussion around annual marketing planning appears in your inbox, your blood pressure may begin to rise … Yet another "to-do" to complete on an unrealistic timeline …
Perhaps it's time to reset your perspective on planning. Remember, this is your agency's opportunity to compile a wish list of project ideas that have popped up throughout the year and present it to the client. This is your agency's opportunity to showcase its expertise in a variety of disciplines and remind clients why they selected you as a partner.
So start the annual planning process on a positive note, both with internal teams and clients, and turn that planning frown upside down.

DEFINE GOALS
Meeting with clients to define annual goals is a must prior to building a marketing plan. Encourage your client to meet with internal departments that also need to be involved with defining goals. Remember to play back the finalized goals to your client; it's imperative to make sure everyone agrees on these foundational elements.
Separately, if your client is struggling with getting the planning wheels in motion, offer suggestions on how to initiate a constructive conversation with internal departments. Perhaps a SWOT analysis workshop?
Once goals are defined, you have the foundation upon which the marketing plan should be built. Now it's time for you and your agency to get to work!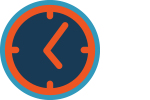 START EARLY
With tight turnarounds on just about everything, annual planning usually becomes an afterthought. But it shouldn't. Get ahead of planning and start sooner than you think you need to.
As a project leader, it is your responsibility to make sure there is enough time to provide your team with the right tools to develop a successful plan that will make an impact.
Know your client's fiscal year—this will dictate how your plan/budgets are developed
Inquire about client deadlines for budget approval—this will help your agency plan for project execution, cash flow and other resource-related items
Apply learnings from previous planning efforts—talk to your co-workers. When did they start planning? Was it enough time? Should you start earlier? Did we have enough time to produce last year's plan?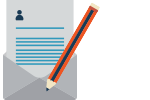 FORMALIZE A PLANNING KICKOFF
Meetings on meetings on meetings. Although your calendar may look like a Tetris game, a formalized planning kickoff could be the missing piece to a victorious year.
Start with a recap of successes from the current year—celebrate victories to keep your team motivated
Evaluate which strategies fell short and how they can be refined to align with new goals
Provide guidance without being too specific

Recap the ideas that have trickled in throughout the year; all the "wouldn't it be great" conversations can be revisited
Encourage your team to think through the things that need to be defined for the client (Who needs to be involved in this project? Is it feasible? How long will it take to prepare? What are the outside costs associated? What is the timing to execute?)

Use data

Evaluate data from the current year's campaign, leverage research and build recommendations based on supporting metrics. The more support you have for making a recommendation to a client, the more likely they are to buy into your ideas!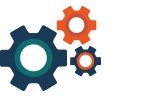 PUT THE PIECES TOGETHER
One of the biggest challenges in developing a plan is collecting the information in a uniform way. Provide mandatories or parameters that need to be answered for each recommendation. Perhaps, develop a slide layout template or form that needs to be completed so all information is collected in the same way— making consolidation easier.
Also, ask your team to prioritize recommendations. Defining priorities makes it easier to tailor plans and budgets to meet client demands.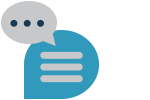 STOP, COLLABORATE AND LISTEN
Words from an iconic '80s pop song that emulate the planning process. Slowing down, collaborating and listening to everyone on your team is what is really going to produce a robust and impactful plan. Although it can be challenging to find time with everyone, giving everyone the opportunity to present something and bring ideas forward will not only generate a great plan but reinvigorate passion about working with your client.