Mr. Cellophane: Open Marketing Communication Channels
Published March 4, 2011 2:01 pm by LoSasso
Categories: Audience insights, Social media
" 'Cause you can look right through me, walk right by me, and never know I'm there…" Or so goes Amos Hart's sad little song in the musical Chicago.  Poor invisible Amos' verse embodies the challenges facing websites struggling to create relevant content.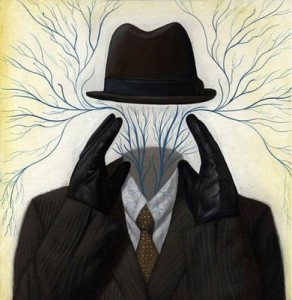 There's been much debate over the amount of social media we process as humans on a daily basis: are we so inundated with messaging that we are developing blind spots?  This becomes the main hurdle facing the advertising business and it means blending traditional with more conversation-oriented practices.
Consumers now look to companies' Facebook pages before being directed to their home pages.  If you want to be in AllState's "good hands" or reap the benefits of State Farm's magical jingle, commercials are telling you to visit their Facebook page.
At the end of the day, something is marketed so it can be sold and if we go back to the founding principles of customer service, the conversation between consumer and company reigns supreme.  Oddly enough, social media in its cold digital form has resurrected the more human approach to sales while benefiting the bottom line.
Questions, concerns, praise and complaints can all be aired on a company's Facebook page allowing brands to respond directly to consumers and establish an open line of communication.  What better way to get instant feedback while developing a relationship with the very people to whom you sell?  The concept of the "invisible man" gets broken down when companies encourage their consumers to actively participate in the discussion, whatever the topic.