Seasonal SEO: How sites use holidays to gain more Web traffic
Published February 14, 2013 5:33 pm by LoSasso
Categories: Analytics and performance optimization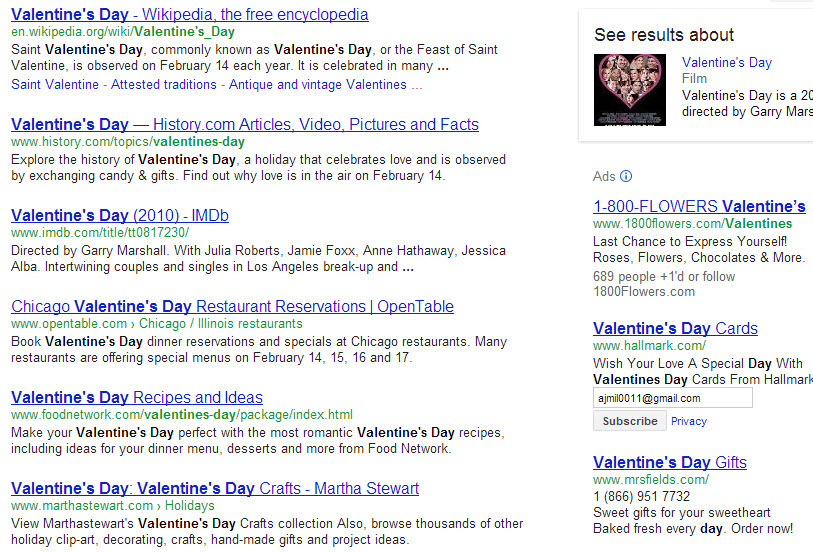 For some of us, Valentine's Day is a day to celebrate our relationships with loved ones over a nice, romantic dinner. For others, it's that annoying Hallmark holiday we just want to go away or a painful reminder of how single we are.
Here is a look at some companies that effectively tied Valentine's Day to their SEO strategies:
OpenTable: A company that helps people make reservations is always a big winner around holidays. The website features Valentine's Day prominently, and includes tips for making the most of the day. It also features more than 300 restaurants in Chicago with Valentine's Day specials.
History Channel: You might not think of History Channel as a romantic entertainment option, but its Web team is trying to change that. The channel's site comes up second in a Google search for Valentine's Day. There are several videos attached to a post that mentions the history of Valentine's Day. Some of them include the science of love, the science of kissing and the history of chocolate. There are also a number of photo galleries and interactive sessions to increase the sharability of the History Channel's content.
Food Network: The Food Network has tips on making meals with your date, various dessert recipes and even recommendations for a singles' cocktail party. The Valentine's Day section is currently under the "Recipe & Cooking" tab on the main page, which helped place the Food Network as one of Google's top search results.
The takeaway from these examples is that holiday content should be relevant to your site and the occasion. Stay authentic to the brand and don't force content if the connection isn't there—your audience will know the difference.
Finally, keep your audience on the site as long as possible. In all three examples, there were multiple links that featured articles and interactive content. Having that variety will keep your readers interested and coming back to your site.
Cision released an interesting infographic on consumers' Valentine's Day behavior that might guide your future SEO activities around the holiday: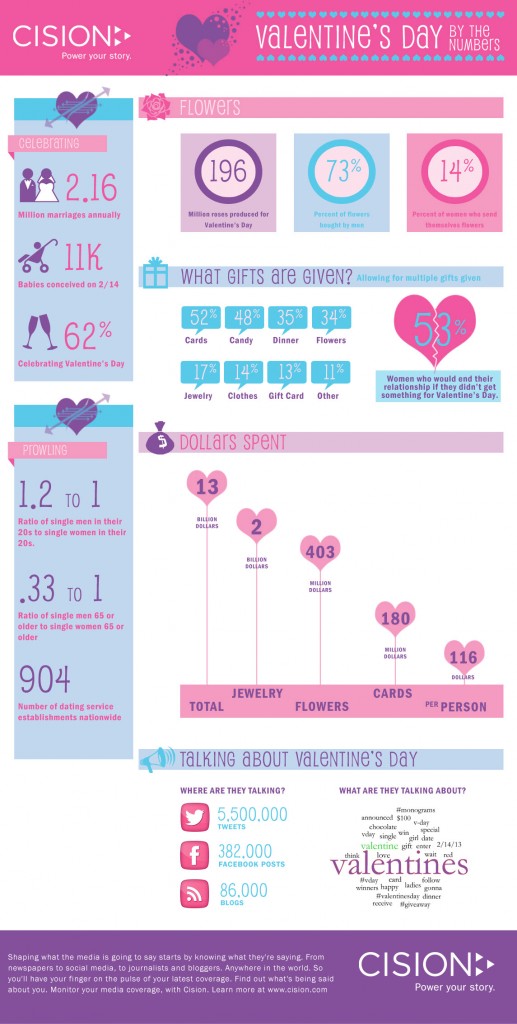 – Adam Miller