Welcoming two new LoSassins; and a new role for vet Julia Parisot
Published November 21, 2017 8:53 pm by LoSasso
Categories: LoSasso news
Walk into the hip LoSasso office in Chicago's Ravenswood neighborhood and something is immediately apparent: this is no ordinary agency. Which is exactly why John Rossmiller and Ken Monahan forwent opportunities with bigger agencies and the downtown scene to join this 40-person boutique gem where employees have dubbed themselves "LoSassins." It's also why Julia Parisot, who has risen through the ranks at LoSasso in account management and client services to be named to the newly created role of Vice President of Business Development, has thrived here for 13 years. This isn't a job, it's family.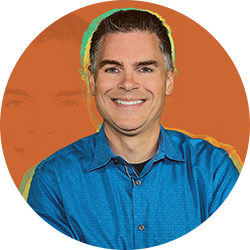 "Culture is the number one reason I joined LoSasso," says John Rossmiller, recently named Vice President of Client Services. Rossmiller—with a Master's degree from Northwestern's prestigious Medill School of Journalism and 19 years of experience at FCB leading accounts like Boeing, Dow Chemical and SC Johnson—had his pick of positions; still, he knew almost immediately that LoSasso was for him. "It's completely different than most agencies with its unique neighborhood setting and familial vibe. For everyone here, many of whom have had very long tenures with LoSasso, this is more than just a job. And those close relationships extend beyond employees—our clients feel that as well."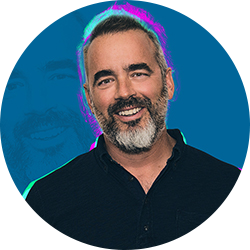 Ken Monahan landed at LoSasso for similar reasons. With a dynamic, 25-year background as a creative director at several well-known agencies—including six years building digital marketing practices in Leo Burnett's Paris, Rome and United Kingdom offices—Monahan says LoSasso just seemed like home. "LoSasso is the perfect place for me at this stage in my career," notes Monahan. "It's a very entrepreneurial environment that produces work on par with leading international agencies. The innovative leadership is open to fresh ideas so everyone is empowered to make a huge impact, and the relationship between agency employees and clients is truly collaborative. Plus, the three principals of the agency are awesome—they are very approachable, incredibly smart and easy to laugh."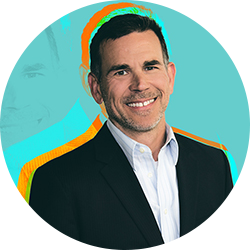 Scott LoSasso, who founded the agency in 1989, and serves as its president, says Ken and John fit right in with the agency's fun, energetic atmosphere and intimate feel. "And of course the talent they bring is world class and worthy of any of the well-known international agencies—which is great news for our current and potential clients," he says.
"LoSasso is extremely fortunate to add this new depth of knowledge to an already strong team," adds Scott. "Ken, John and Julia are seasoned professionals with diverse and incredibly valuable experience. They are perfect for these roles—both in terms of talent and cultural fit—as the agency continues to grow and evolve."
Scott recognizes that office dynamics are part of how the agency is successful in attracting top talent. "I've always believed that if we provide a positive agency environment that values creativity and hard work, we should be able to build a team that can compete with the very best—and that's exactly what we have today."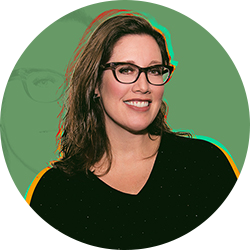 Nobody knows the appeal of being a LoSassin better than Julia, with more than a decade on board at LoSasso rising up the ranks in account management and client services. She moves into the newly created position of Vice President of Business Development, in which she will continue to foster long-term agency relationships while cultivating new partnerships.
"I am truly energized about this next phase for our agency," says Julia. "I'm focused on growing business organically while also connecting with additional like-minded organizations seeking a collaborative agency partnership. We have found that an open and transparent approach helps both our team and the prospective client quickly know whether there is a potential fit—and we don't court business that doesn't match our strengths. Scott likes to say, 'If you were the client, and you wouldn't hire us—don't pursue it.' This has served us, and our clients extremely well."
Scott reiterates that compatibility with potential clients is the highest priority. "We have never been an agency that pitches everything that comes our way," he says. "We will grow organically with long-term clients first, and second find several important new relationships each year. This model is the cornerstone of our strategy and it's resulted in low turnover for both clients and staff. It's these enduring, deep-rooted relationships with our clients and staff that give us that family feel."
And at LoSasso, family isn't limited to staff or clients—one might just as likely be greeted by one of the employees' dogs as they are by a receptionist. It's just one more of the many perks of life at LoSasso that makes for energized, passionate employees—an atmosphere that anyone who walks through the agency's doors is sure to notice.
"At our quarterly, agency-wide Vision & Culture meetings, I often touch on the idea that a rewarding career makes for a happy life; the entire leadership team here really takes that to heart," Scott says "We work hard to maintain an environment where our people are challenged and fulfilled—and our clients reap the rewards of that, too."