Social Media Breakfast Chicago: April, Part 2
Published April 11, 2011 2:04 pm by LoSasso
Categories: LoSasso news, Social media
Personal vs. Professional Social Engagement
Let's face it—when the first users of Facebook (yes, college students only) created their profiles, most weren't thinking about what their employers (or, rather, future employers) might think of their information or their profile picture.  After time, they were able to create a status and post pictures aside from just a profile picture.  They might have started to wonder how appropriate it is that they share this kind of information—perhaps based on who their friends are.  Do they really need to share that they're going out to a party?  Should they say they're going to the library instead?  Now their coworkers and even their moms want to be friends on Facebook.  What is appropriate on a professional or a personal level?  Now they're on LinkedIn and Twitter.  How do they handle treating these platforms on a professional and a personal level?
Social Studies

A study was conducted by the moderator of our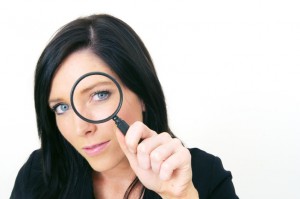 table at the Social Media Breakfast, Mike Dwyer, asking a group of Facebook users if they would be comfortable joining their company Facebook page.  His results concluded that 69% people would not join their company Facebook page because they thought Facebook was for personal use.  The 31% that would join would do so because they thought it would provide for informational benefits, it would connect them with employees on a global level, it would be a part of an on-boarding process, among other reasons.  These are, of course, great benefits of joining the company Facebook page, but apparently the cons of joining the page outweigh these benefits.
Just like a lot of the comments from the respondents in Mike's survey, many of the participants at the table discussed how they use Facebook for their personal life and LinkedIn for their professional life.  One analogy was used to compare Facebook to a home and LinkedIn to an office.  We wouldn't be comfortable inviting the same people that we invite into your home into your office, we wouldn't put the same personal photos that we have in our home in our office, and we wouldn't have the same personal conversations that we have in our home in our office.
As with Twitter, most of our table felt that it should remain on the professional side to share information.  There have been a few unfortunate mistakes where tweets have crossed the lines of personal and professional lives.  The Chrysler mistake of the tweet bashing the Motor City which was accidentally sent from Chrysler's twitter account instead of someone's personal account happened not too long ago.  This could have been avoided in whole if everyone on Twitter remained more professional.
Social Cleaning
There is a lot to consider with all of these social media platforms.  Some companies may not have a preference whether you share your profile with their pages on Facebook or LinkedIn, and some may make it mandatory, if they have not already done so.  Although it seems as though most agree that they feel Facebook should be kept for their personal lives and LinkedIn should be kept for their professional lives, now is as good of a time as any to take a look at your profiles and think about doing some spring cleaning.  Whether or not you're ready to make that leap of inviting more people into your "home" on Facebook, making your tweets more professional friendly and sprucing up all other social media profiles as necessary, step by step, you can start making small changes into that direction because someday you might need to make your Facebook profile open for business.
Thanks!
Thank you to Mike Dwyer, Senior Consultant New Media and Creative Strategies at Aon Hewitt, for moderating our table and for conducting his studies with us.  Also, thank you to the rest of the participants at our table—it was a thought provoking discussion and I hope to see you back at the next SMBChicago!