Digital Strategy: Taking a bite of the mobile map 'apple'
Published June 26, 2012 2:00 pm by LoSasso
Categories: LoSasso news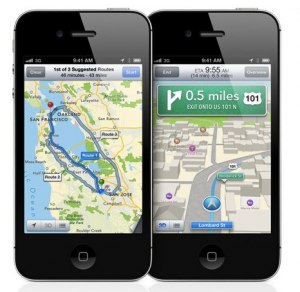 At the recent WWDC conference Apple recently announced, among other things, the inclusion of a native maps application in its upcoming iOS 6 release.
According to a recent Comscore study, more than 53 percent of iPhone users access their maps, compared with more than 39 percent for Android users.
What does this mean for your business?
The new map software, which is powered by Placebase, Poly9 and C3 Technologies, will have about 100 million place listings. This immediately surpasses Google Places, which has only 80 million place pages.
Apple will build out its database of place data by aggregating much of it from Yelp. This means that businesses must also have optimized Yelp pages for this information to be ported over.
In many cases, for businesses with physical locations, Google Maps is the number two referrer of site traffic — after Google, of course — but considering around 40 percent of Google Maps searches are mobile, and that much of is has local intent, this represents a major shift. Not only must businesses have optimized Google pages, but they must optimize for Apple as well.
This traffic, of course, might eventually wind up back on these businesses' websites – just one reason it's imperative for the sites to be:
designed for mobile devices (responsive web design)
organized clearly, with critical information presented in an easy-to-find manner
updated frequently with fresh, engaging content
At LoSasso, we push our clients to create compelling web experiences that inform and draw in both new and existing customers, and to expand their business' digital footprint. Apple's new iOS 6 Map feature is just another reason for them to do so.
Here's a walkthrough of the new Apple iOS Maps. Enjoy:
-Daniel B. Honigman