Bowl Expo and simple truths to follow
Published July 31, 2012 10:10 am by Mark Hollingsworth
Categories: LoSasso news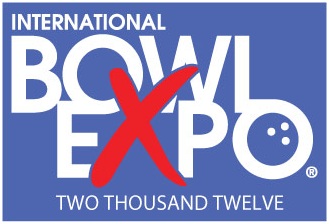 Last month I attended International Bowl Expo 2012 in Reno, Nev. This is the bowling industry's biggest event of the year, and it brings together bowling center owners, managers and industry suppliers to discuss ways to improve their businesses. I had the privilege of speaking in an education series prior to the tradeshow on the subject of Google Analytics and social media monitoring as a way to improve bowling center business. My presentation was specifically geared toward owners and managers of small, single- or multi-location bowling centers.
As I prepared my presentation and thought about what a bowling center owner would want to learn or hear about Google Analytics and social media, some simple truths that apply to any small business emerged.
First, websites need to be refreshed, rebuilt and replaced. Many small business owners feel that the site they built and paid for five years ago should still work fine. New tools and changing user preferences are driving website change.
Second, measure and evaluate how your website is performing. Google Analytics is available for free and is a great tool to check the performance of your website, yet many small business owners do not use any analytic tools to measure their site performance. At a minimum, we recommend measuring the number of visits and unique visits to your site, number of page views, average time spent on the site, bounce rate, traffic sources and number of mobile or tablet visits. With experience, small business owners can dig deeper into the data to find trends and ways to improve communication with customers and prospects.

Third, websites cannot be just mobile friendly—they should be optimized for mobile. Analysis from online advertising network Chitika finds that desktop PCs still produce slightly less than 80 percent of Web traffic, with smart phones accounting for 14.6 percent and tablets making up 5.6 percent. Cisco projects that by 2016, Wi-Fi and mobile devices will account for 61 percent of IP traffic. So now is the time to build your mobile site.
Fourth, whether you are active in social media or not, people are talking about and reviewing your business. It's your choice to participate in the management of your online reputation to help improve your customer experience … or let the cards fall as they may. We push the three E's of social media: Engage, Educate and Entertain. Get involved in conversations about your business, brand and industry. Provide relevant, useful and timely information and interactions to grow your business following. Have fun and your social followers will as well.
Mark Hollingsworth is a Vice President at LoSasso Integrated Marketing, a Chicago based interactive agency specializing in content marketing strategies and customer acquisition for leading B2B and consumer brands.
*Logo source by 2012 International Bowl Expo