A retrospective look at the holiday season
Published January 20, 2016 4:31 pm by LoSasso
Categories: LoSasso fun
As we let out a collective sigh of relief, one that—between in-laws, children and temperatures hitting a low of 20 degrees on New Years Eve—we might not have realized we had been holding in, it's time to officially denote the 2015 holiday season with a very important designation: finally finished.
But between staycations, actual vacations, family time and skeet shooting, all of us at LoSasso found ways to remind ourselves what's really important during the holiday season. So that, looking back, it's safe to say a lot of us made a few great memories with family and friends.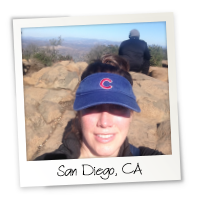 Julia Parisot, LoSasso VP of Client Services, traveled west to San Diego after Christmas, hiking Cowles mountain spending the New Year in The Golden State with wine and friends. Others, like Account Executive Amanda Klapper, brought some of the Midwest with them. When Amanda traveled to Mexico for the holidays with her husband and his family, the crew managed to watch the Packers game at their resort in Playa Del Carmen—where she also took a selfie with the Grinch and found Santa lounging on the beach.
"So many Pina coladas," she says.
Right.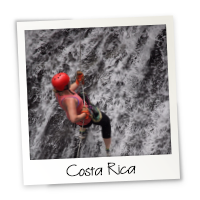 One of us, Account Executive Jill Herman, spent Thanksgiving surfing and hanging out with mini-dinosaurs in Costa Rica. In between rappelling down a waterfall and getting really, really sunburnt, Jill played with capuchins, spider monkeys, iguanas, parrots, piglets and ctenosauras—those mini-dinosaurs we can't stop hearing about.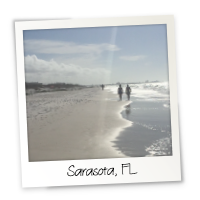 For some, the journey home for the holidays spanned more miles than others. PR Manager and Brand Journalist Sean Griffin returned to Sarasota, Fla., where he lived for nearly seven years, to see his family and spend time with a group of around 10 friends that—give or take a few—have made the same trip with him for nearly 10 years running.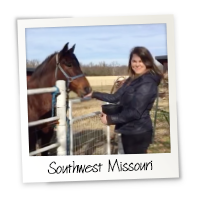 Account Executive Katie Stipanovich embraced her cowboy side this holiday season, riding horses and skeet shooting Southwest Missouri, clinching a win during her family's time-honored family chili cook off along the way.
While some fled from Chicago's increasingly dropping temperatures in favor of warmer climates, others stayed home—streaming Netflix and HBO from the comfort of their living rooms. Some of us continued to couch surf through New Years Eve.
The biggest tragedy during the 2015 holiday season wasn't a burnt turkey or lingering relatives. No. This year, it was the hoverboard. And no, this one didn't explode. But, our Account Coordinator Intern did break her elbow riding her niece's levitating board.
All aside, amid the whirlwind of family members, trips and food one theme rang out as the most important this holiday season: family matters.
Cheers to what's starting to feel like the start of an already successful 2016!